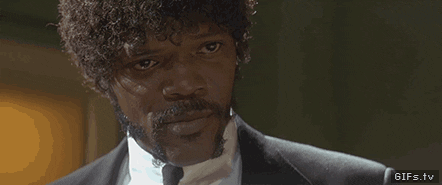 Attention Deficit Disorder is described as a range of behavourial disorders from a low attention span to being forgetful and a variety of other behaviours in between. As an adult with ADD, maintaining a level of productivity throughout the day can be challenging. Case in point, I've already been distracted by my email, shopping, cat gifs, a text message and music while writing this first paragraph. #TheStruggleIsReal.
In this post, I will share some of the productivity tools I use in my day to day life to help me stay focused and sane.
✅ Microsoft To-Do
It's no secret that I am a huge fan of the To-Do product. It's the perfect companion for keeping track of a variety of lists, both personal and professional. It is also multi-platform and syncs across all devices making it one of the most versatile applications in my tool box.
The key piece of functionality for managing my ADD within To-Do is its "My Day" feature. Every morning, I pop open To-Do and it is always locked to the right corner of my desktop screen, always visible and accessible. I then load it up with things I know I need to achieve that day from laundry, to ordering groceries to sending an email to my boss with a follow up on my projects. The "My Day" feature starts out completely blank with the option of adding tasks I didn't accomplish the previous day to the list. This blank canvas is especially helpful for me ADD as I can become overwhelmed easily if there is too much going on or too many tasks listed at once. Personally, this manifests itself as serious procrastination and is counter productive. Being able to start each day fresh prevents that overwhelming feeling from setting in.
As my day progresses, I find it helpful to pop any and every task that comes to mind into the app, before I get too distracted. This way I am acknowledging the distraction, listing it as a task and satisfying that need to get it done immediately. I can even categorise my tasks with the "important" star, making it easier for me to prioritise tasks.
Another part of To-Do that is exceptionally helpful is the ability to keep a running tally of tasks accomplished that day. It helps me feel like I am being productive and helps me stay encouraged. Even if it is a task I had forgotten to document, I will still list it and mark it as done in the same step. Not to mention how delightful and addictive the kalimba ding sound is upon task completion!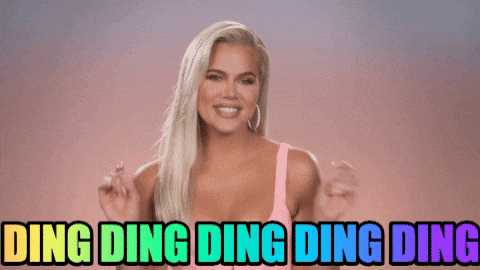 🌲Forest App
This is a little app that helps me stay focused for a set amount of time using the Pomodoro technique. The Forest App allows you to set a timer for focus time and blacklist certain websites from your browser such as Facebook or Twitter. The idea being that for every focus period you complete, you grow a little tree in your forest. I have found that being able to quantify the amount of times I was able to stay focused, is encouraging. Not to mention that I'm a sucker for anything plant related anyway.
Again, this app is available both as a browser extension and as a mobile app, meaning I can apply the app to both personal and professional goals. When using it as a browser extension you can work in either whitelist or blacklist mode. Whitelist will only allow you to access a designated list of websites while blacklist will allow you access to all websites except those you blacklist. If you choose to access something you shouldn't, you have to instruct Forest to kill the tree you had been working on before you can view the website, actively pushing me (guilting me) to get back to what I was originally working on. You will also have a dead tree in your forest, which is even more motivating to stay focused! Pretty neat!
The mobile app works in the same way, except it will completely kill your tree if you leave the app for a period of time. The app also allows you to play relaxing ambient sounds, enhancing the experience.
I also love that the app has two different settings – Deep Focus and Plant Together. Deep focus is the setting I use most often, but I love the idea of the Plant Together setting. Plant Together is for 2+ people who want to spend time together without being distracted by their phones. If one person navigates away from the app, the tree will die for everyone. It's a fun idea even if I haven't had anyone to try it out with yet.
As a gamer, I really appreciate the cool gamification features Forest has. I enjoy that I can plant various trees in my forest that is aesthetically pleasing to me. I also enjoy that I earn coins for each focus period I complete. This also allows me to unlock and purchase other cool trees to plant and other ambient sounds to listen to. There's also a wonderful achievement list and as a self confessed 100%-er, I benefit from the satisfaction of Achievement Unlocked while being productive.
👩‍🎤👨‍🎤 Microsoft Teams
So this one is a recent addition to my arsenal of tools to combat procrastination. Recently, I have been setting up drop-in Teams meetings for colleagues and friends to pop in and chat. I usually like to share my screen during these sessions to encourage conversation about the particular project I am working on. These drop-in sessions mimic an office scenario, whereby previously I enjoyed spending time chatting with co-workers and brainstorming ideas/plans/projects/solutions. Being a fully remote employee now, I miss that interaction with others so the drop in meetings have been useful.
In Conclusion
These are just some of the tools I have been using to help stay on track, but I'm not perfect. I still have many days where I forget to log time on Forest or I forget to track my tasks with To-Do. I have learned it's most important to not get wrapped up in what I haven't done and try to focus on what I can do at that moment, regardless of how small it may seem Being hard on yourself has never benefit anyone, so take the little victories where you can. I'd love to hear what tools and techniques you have used to stay productive!