This weekend I had both the pleasure of attending and the absolute honour of speaking at a D365 Saturday event in my favourite European city – Amsterdam! As with all community events, it was attended by some of the best and the brightest in the Dynamics community with talks ranging from the inspirational to full on functionality demos. Every event I attend always teaches me something new, but most of all it always motivates me to learn more! In today's blog I'll be going through what I really took away from the day's event, why I chose to speak and why I encourage others to speak and/or attend community events like these.
The Event
Upon receiving the schedule of speakers, I had already highlighted several I wanted to attend. First up was the wonderful no-code queen Sara Lagerquist who spoke about several no-code hacks for Dynamics CE. She started off with a simple custom Event entity and showed us how to apply logic to ensure the event wasn't attended by those who were underage, ensured the event didn't sell out and she even managed to pull in neat discount percentages based on the attendee's parent account! I also learned about the Calendar Control for UCI, something which I intend on using as a solution for some of my clients. This demo session showed me how simple logic can be implemented with very powerful results using absolutely no code! The no-code queen lived up to her title!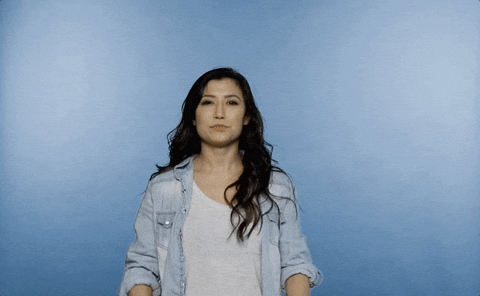 Next up, I was absolutely blessed to watch, what was for me, the session of the day. It was presented by Samit Saini, an inspirational young man who taught me that if you're passionate enough, you can achieve anything. He told us his story of how, as a security officer at Heathrow Airport, he spotted an opportunity to improve not only his day to day working life, but that of his passengers also. When D365 was implemented at the airport, Samit noticed he had access to a number of business applications other than the standard Office affair and his curiosity led him down a whole new career path. He shared the following video with us which really blew me away:
The last session I attended was by the fantastic Neil Parkhurst who introduced the Omni-Channel Engagement Hub to us. He also proved once and for all that cats are indeed better than dogs! The Omni-Channel Engagement Hub allows agents to communicate with customers for support like interactions across multiple platforms. Neil demo'd setting up the chat functionality and I really loved how simple it was to integrate the chat pop-up with any website. The other feature that I really liked was the reporting aspect of the tool – the AI is able to determine the customer's sentiments and can provide full reporting on happy vs unhappy customers. I don't work much in the area of service, but knowing that this tool will become available alongside Unified Service Desk does give me some knowledge on support tools that I can share with colleagues internally and with clients looking for options.
My Speaking Session
First off, a huge thank you to Mr Daniel Laskewitz for extending an invite to have me speak at this event. I hadn't yet spoken much at community events and he was very encouraging. I am super grateful for the opportunity to speak to our community!
When I signed up for this event, it was rather late in the evening at a restaurant in Amsterdam during CRMUG Summit EMEA. I had been chatting with Daniel about how I wanted to start speaking at events but I wasn't really sure where to start. So I picked a topic I had been working on for a client previously – implementing an approval process for ClickDimensions Email Templates (Blog and solution coming soon!). I had given a similar talk on this topic at Extreme just the week prior and it was something I was quite proud of. My talk at Extreme had gone okay and I wanted to use this opportunity to improve not only my content, but my speaking skills also.
I knew when I signed up that the topic wouldn't appeal to a large audience. In fact only three non ClickDimensions people showed up, but that didn't matter to me. I wasn't disheartened and I saw this as an opportunity to have a more intimate session, involving interactions and questions to ensure that the small audience got as much as possible out of the session. I took this opportunity to put into some practice I had learned from Leon Tribe at Summit earlier that year – speak slowly and exude confidence. So I did my best! While the session was small, the three audience members that attended were engaged in asking questions and sharing their scenarios. I personally felt it went well. I even had my own personal fan club with home made signs!
So what did I learn from speaking at my first large community event? I learned that no matter my audience size, always give it 110%. If only one person finds value in what I have to share, then it's been totally worth the time and effort. The next thing I learned is that if there's a question I don't know the answer to, it's okay. One of my attendees had a question I wasn't completely sure of, but a colleague of mine was able to chime in and help out. I always see that as an opportunity to learn something new and maybe look at my content from a different perspective. Finally, I learned that doing a test run with a colleague beforehand isn't a bad idea if you're new to this. While I understood my content inside out, if I had run this by a colleague who is unfamiliar with the topic, I could have taken their feedback to make the presentation even better.
So why should you attend one of these events?
First off, these events are usually a lot of fun. Not only do you learn brand new concepts but absolutely everyone attending is there to support, encourage and share their ideas and experiences. It has always been a very positive environment to spend the day in. Networking is a huge benefit to attending these sessions too – meeting others that might have the same struggles and difficulties as you promotes professional development. Sharing ideas and experiences helps us all to grow.
Another huge reason I recommend going is for motivation and inspiration. Every time I finish up at an event or conference, I always come away with so many new ideas for projects. I always feel encouraged to go learn new things and I almost always make new friends. This is the part of the community that really stands out for me. I have never met a group of more supportive, encouraging and friendly people in any other industry than this one. I guarantee you will always find something new to inspire you.
Final Thoughts
Even though I'm still very new to this community, I have always felt so welcome by everyone. Each event I attend always leaves me feeling very motivated and inspired. This event was no different – I learned some new tips and tricks, I gained a whole new perspective on learning and I was truly inspired by many of the attendees. I learned some lessons on speaking and I will continue to try and improve on my content and delivery. I look forward to attending many more events and I hope to see a bunch of new faces there too!